NTU PAL for RoboCup
Research team aims for RoboCup
Team NTU RoboPAL has been participating in the RoboCup Standard Platform League (SPL) since 2009, and won the first place for Shield Challenge in 2018 and 3rd place in 2011.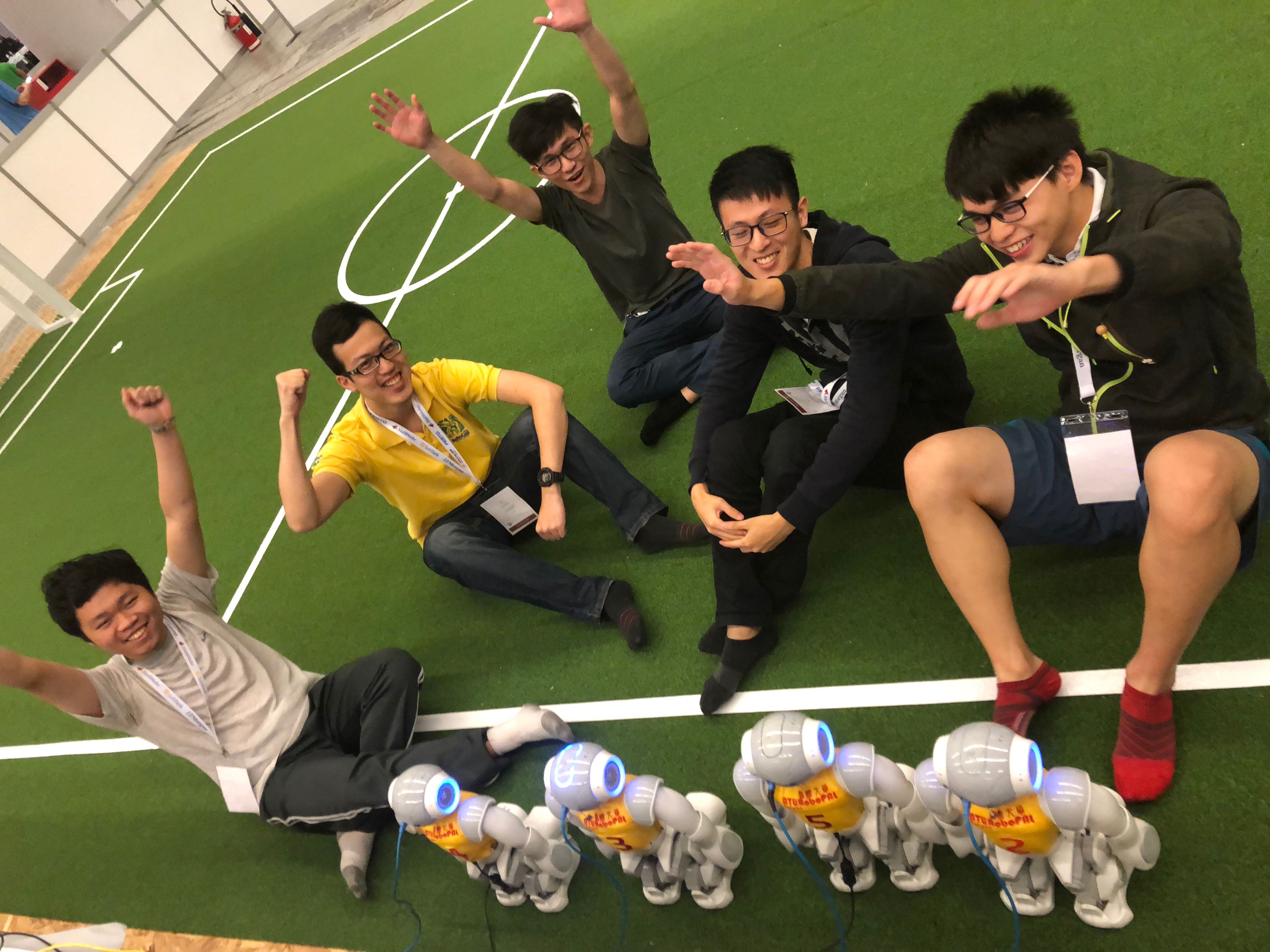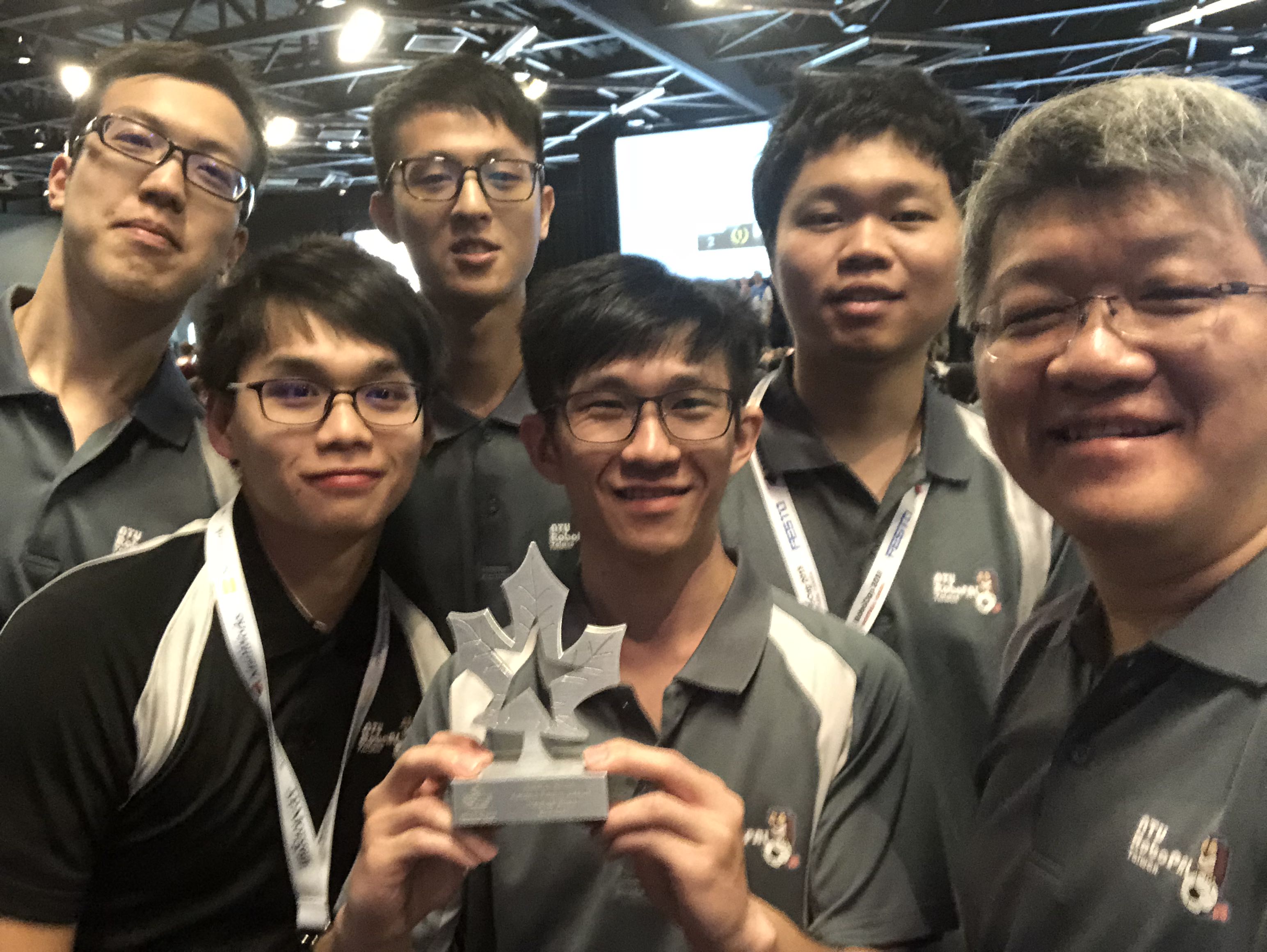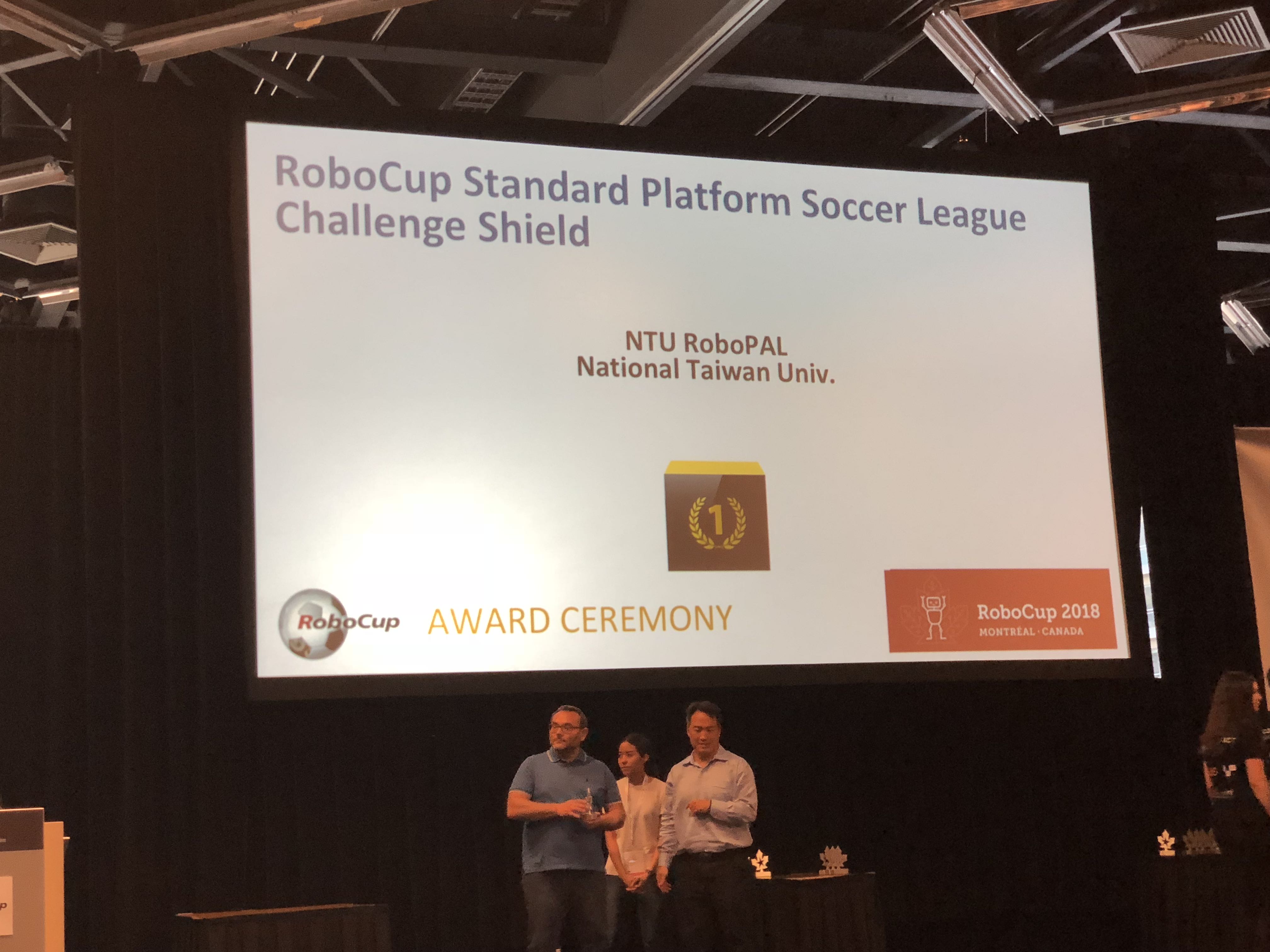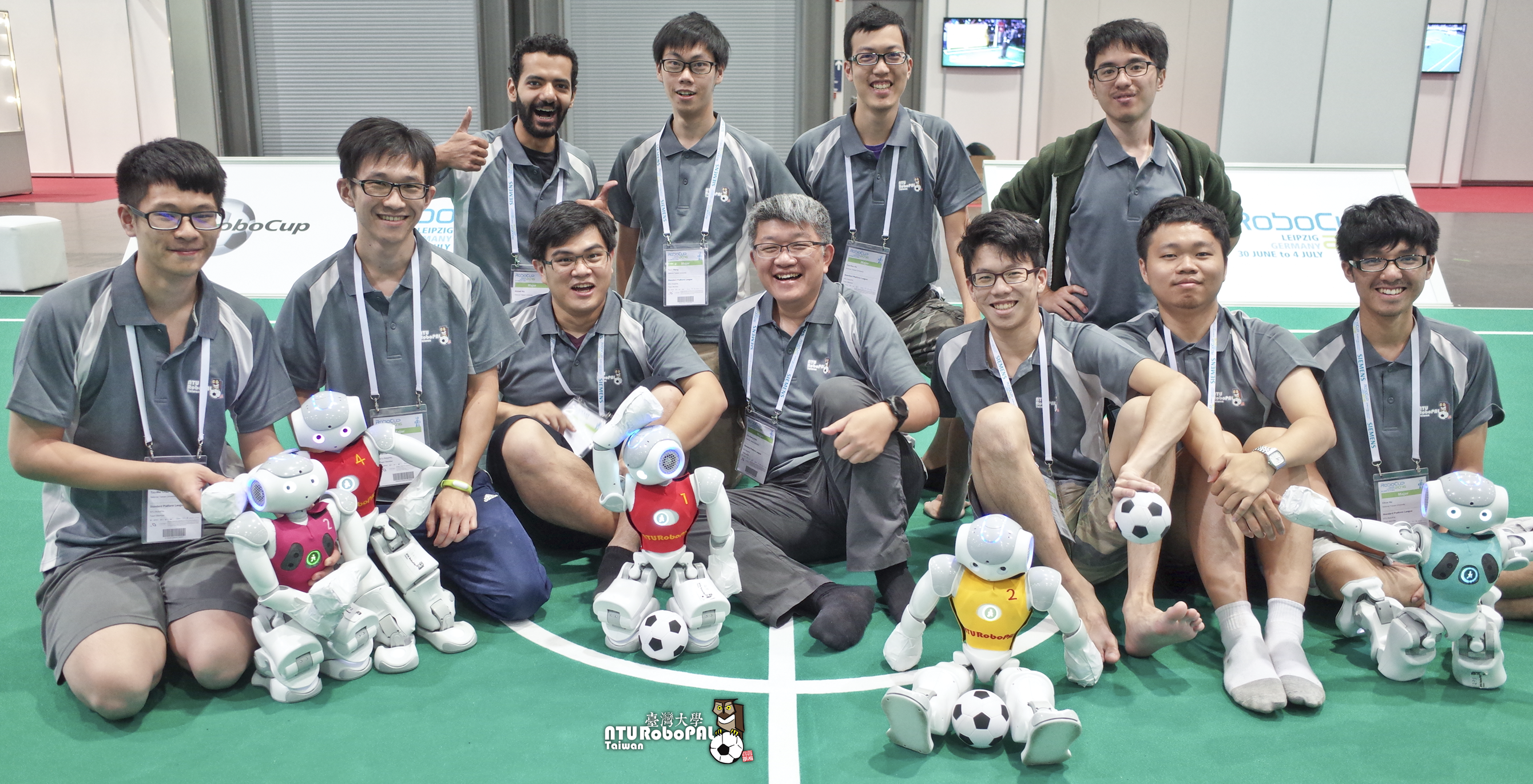 Members contribute to NTU RoboPAL RoboCup team are highly interested in solving multi-robot research issues in terms of perception, behavior, and motion. Such issues are critical in real world environments. Participating RoboCup competitions provides us a good real world scenario, and lets us discover new challenging robotics topics and exchange experiences with outstanding researchers from other countries.

The latest status of NTU PAL can be found here. Video clips for RoboCup 2018 on YouTube.
The latest status of NTU PAL code can be found here.